Être Fleur Bleue-- the Little Blue Flower, is a French phrase that describes a person that is a starry-eyed romantic; someone who is sentimental. "The little blue flower" acts as a symbol for love, desire, and the pursuit of the unreachable.

My inspiration for making art is largely rooted in art history, specifically the 17th and 18th century Baroque and Rococo periods. These movements emphasised ornamentation and elegance and sought to make functional objects beautiful. I get most excited about luxury objects from these historical periods whose only function was to be a statement of wealth and privilege. I like to call these objects centrepieces. Centrepieces were used as a focal point in each room of upper class homes. Special objects that were most valued were placed differently than others in the centre of the room.
In today's society, function is the priority in mass-produced objects, taking away the feeling of connection and sentimentality. For me, pure function is not enough; I want to create objects that turn everyday life into the fantastical. I love simple day-to-day rituals, like arranging fresh flowers and placing them in different rooms of my home to brighten up the space with colour and life. I make objects that celebrate these moments and elevate habitual gestures into joyous experiences.
I am the little blue flower, the sentimentalist.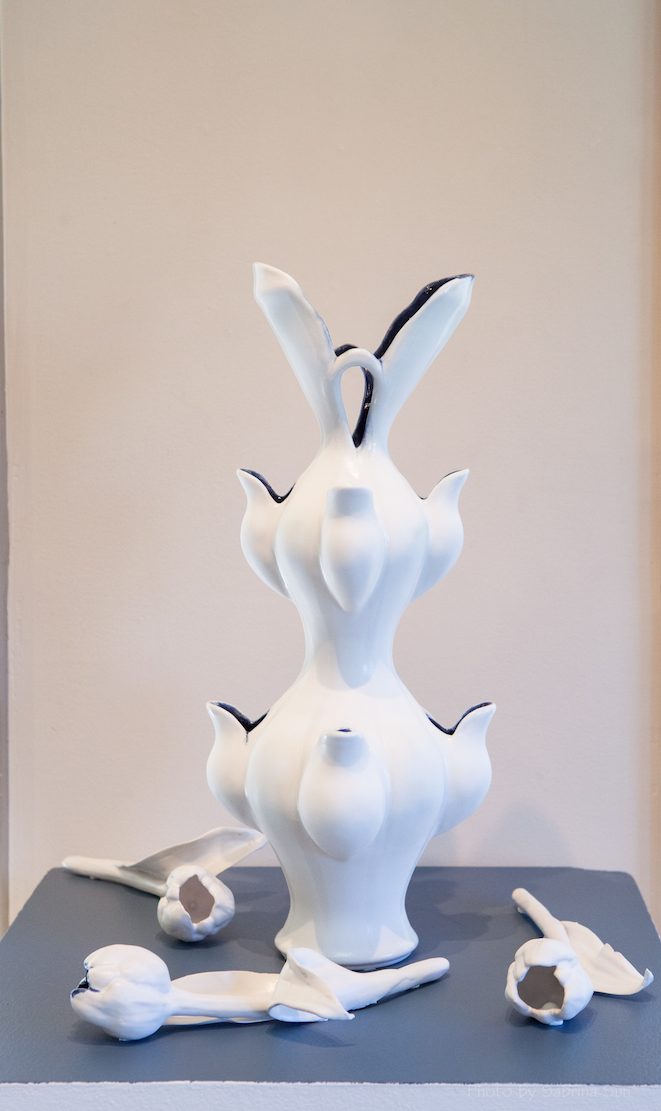 All Photos Credited to Sabrina Sun